Posted on Jan 31, 2023
Corporate Announcement
Executive Team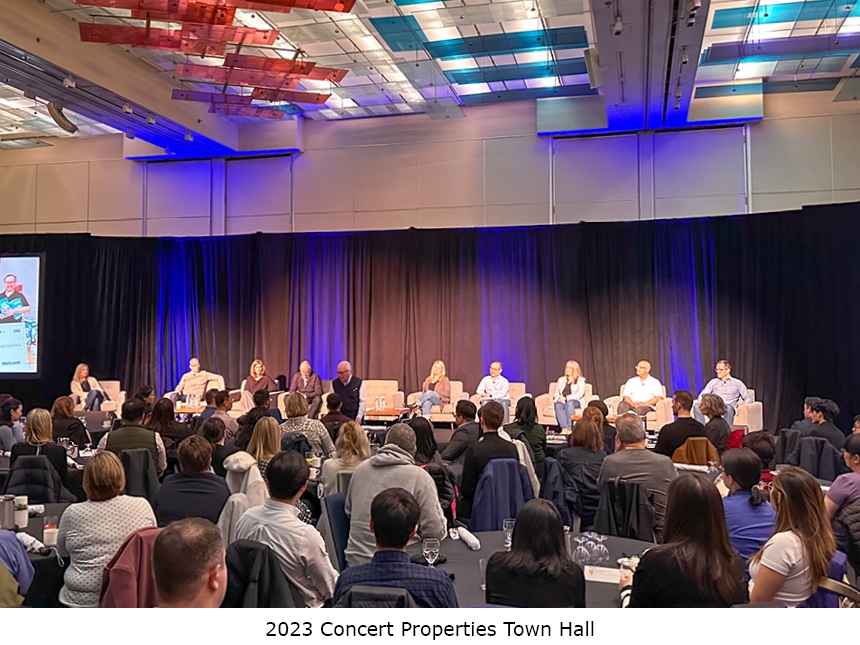 Senior appointments provide strategic direction to support the organization's growth strategy 
Concert Properties recently finalized its new senior leadership structure with the appointment of two Chief Officers and five Senior Vice Presidents. The additional Chief Executive leadership level aims to solidify succession planning, retain high performers and create an executive team with complementary skill sets to strategically support Concert Properties' future growth.
Colleen Anderson was named Chief Marketing Officer, and Craig Watters named Chief Development Officer earlier this month. In 2022, Andrew Tong was named Chief Investment Officer and Managing Director, Concert Income Properties, and Arif Rahemtulla named Chief Construction Officer.
Aran Clarke was named Senior Vice President, People Experience and Adena Waffle Senior Vice President, Tapestry. Kelly Wilson was appointed Senior Vice President, Development, and Adrian Kozak Senior Vice President, Investments. Danny Difazio had been named Senior Vice President, Construction – East in 2022.
"These transitions reflect an extraordinary period of growth at Concert Properties," said Chair, President and CEO, David Podmore, OBC. "The depth of experience of these Officers provides a strong foundation for our future growth. They also bring clear strategic direction and mentorship of the Senior Vice Presidents, who will operationalize these strategies, with the overall goal of continuing to deliver strong returns for our owners. As we look to the future, I firmly believe that these individuals will light the path for our success."
See ConcertProperties.com/about/leadership for more about our leaders.