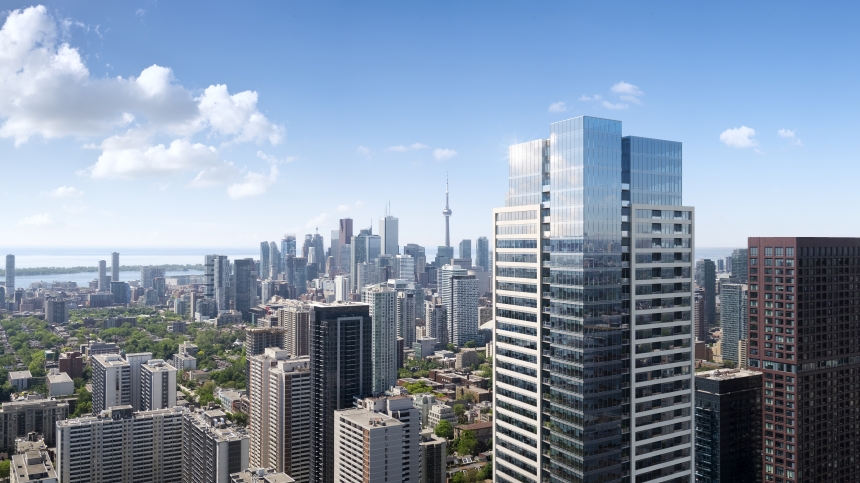 Building on the company's success developing purpose-built rental housing in Vancouver, Concert Properties expanded into condominium development in 1992. Initially focused on the Vancouver market, the company then expanded into Victoria and Toronto, guided by a commitment to always putting quality first and exceeding homeowners' expectations. 
Queens Court, the company's first condominium tower stands 14-storeys and forms part of Collingwood Village, a 28-acre master-plan which represented one of Vancouver's first examples of a transit-oriented community. It proudly integrated both rental and market housing with a diverse array of amenities such as parks and open spaces, children's play areas and sports courts as well as a school and a community centre known as Collingwood Neighbourhood House. 
Concert Properties expanded into the Victoria condominium market in 2004 with Astoria, a 20-storey highrise within walking distance to the celebrated Inner Harbour. Seven years later in 2011, construction commenced on the company's first condominium development in Toronto, The Berczy, which was designed to seamlessly integrate into the historic St. Lawrence neighbourhood of downtown Toronto. 
Colleen Anderson, Chief Marketing Officer, who has been with the company since 1997 underscores how important the company's values have been to its growth and success, "We take great pride in everything we do, delivering on our promises and putting quality and service excellence above all else. Those are qualities that sell, and for good reason."
To date Concert Properties has completed over 6,700 quality condominium homes across BC and Ontario, and has a further 6,000 under construction or in development. In Vancouver, Tesoro is transforming one of the last waterfront properties in southeast False Creek into a landmark example of west coast modern architecture. On North Vancouver's waterfront, the first phase of a 12-acre master-plan community known as North Harbour has three condominium buildings and a rental building under construction. Myriad in the Heart of Burquitlam will stand 50 storeys, completing a master-plan community which also includes a YMCA, city park and a Concert Properties' rental building. In downtown Toronto, the company is once again adding to the city's skyline with the 53-storey Burke condominium which also includes the revitalization of historically significant heritage homes. 
Having received over 150 awards for condominium homebuilding excellence, Concert Properties has time and time again proven the ability to create transformative and innovative communities. To learn more about the company's past and future condominium developments click here.