Posted on Mar 08, 2023
Corporate Culture and Recognition
Corporate Responsibility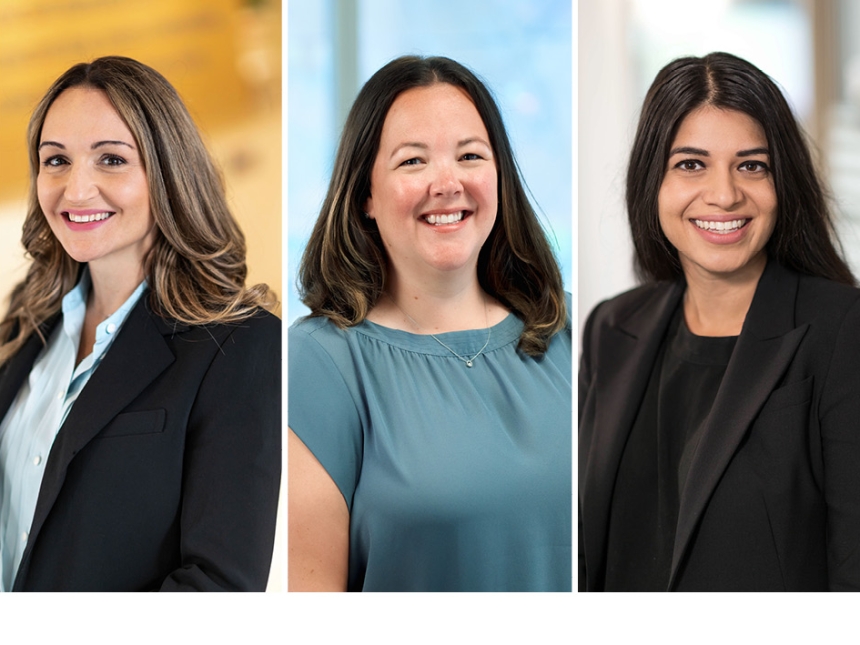 The theme of this year's International Women's Day is #EmbraceEquity. Not only is today an opportunity to celebrate and recognize women, but a reminder to create a more equitable and inclusive future. At Concert Properties, we are committed to building a more inclusive workforce and drive our company and industry forward through our Diversity, Equity and Inclusion (DEI) Strategy.
To mark this important initiative, we asked some of the inspiring women at Concert what this day means to them, and their perspectives on life, career, gender equality and equity. These extraordinary women are inspiring change and empowerment in both their professional and personal lives.
• Amber Pleasance, Group Head, Project Operations Management, Concert Infrastructure
I am a mom of two great kids and a wife. People regularly look to my male colleagues to make decisions and are often surprised when they flag that I am in fact the boss, largely because I am a woman in a male dominated industry.
International Women's Day is a good opportunity to reflect on my privilege. Getting to travel to Nunavut as part of the operations of the Iqaluit International Airport Project has been incredibly eye opening to the challenges faced by women in the local community and the impact of intergenerational trauma as a result of colonialism. We have a lot of work to do to help ensure equality and across Canada and the world. Equity and equality for all regardless of gender, race or ethnicity has to be a North Star that guides us.
• Grace Sartori Austin, Director, Project Marketing
International Women's Day is a transformative perspective for equal opportunity everywhere. It's also an opportunity for everyone to acknowledge the women who made a difference in our lives. My suggestion: Today, call a woman who has made a difference in your life and tell her why.
I believe that supporting women's empowerment starts at a very young age. Volunteering at Big Sisters of BC Lower Mainland has been a wonderful way for me to help inspire girls to feel powerful. More recently, I took on the volunteer role of Team Manager for my daughter's soccer team and also created 'Kindness Grams', celebrating every child at my daughter's school. If you know a girl age 4-14, gift this book: Strong Is the New Pretty: A Celebration of Girls Being Themselves by Kate T. Parke.
• Vicky Kurylo, Controller, IPP Accounting
International Women's Day provides an opportunity to educate and bring awareness in the hopes of challenging social norms surrounding women. The more people that are given equitable access to contribute to society, the better we all become. It is an incredibly important moral and social issue. Forgive me for being the accountant that I am, but it's an economic one as well. Women make up half the working age population – we need to support them to achieve their full potential, to untap economic potential.
• Kieran Kandola, Project Manager, Construction
International Women's Day is a day for reflection on how much progress has been made and how much more we can still do as a society to support gender equality. I have been fortunate to receive mentorship and coaching throughout my personal and professional life, which has encouraged me to overcome major hurdles and achieve my goals. I like to provide as much coaching and support to other women through volunteering and in my personal life. My hope is that this helps other women to overcome challenges and to achieve their goals.
• Liliana Castillo, Resident Services Manager, Property Management
Education is one of the most important means available for women to acquire knowledge and skills, gain confidence and equal opportunities to perform in society. Educated and empowered women have greater independence and the ability to make choices in all areas of their lives.
When I immigrated from Mexico to Canada, I barely spoke English. I started working for a concrete cleaning company and even though my English was not good I was able to understand the job and the requirements. I proved myself and soon became the person in charge. I felt empowered and proud. Every time I remember overcoming these challenges, I am inspired and know that I can do anything I set my mind to.
• Maybelin Munoz, Executive Assistant/Project Coordinator, Tapestry
Leading by example is one of the most important ways you can empower women. Young women are deeply influenced by their role models, so make sure you are a good one. Celebrate different types of beauty, empower women with kindness and strength, and encourage women to make their aspirations a reality.
Throughout my career I have worked, and continue to work, with empowered women who have been my inspiration and role models. At Concert Properties, I have the privilege to work with empowered women who I learn from every day.