Posted on Sep 18, 2023
Charitable & Donations
Blog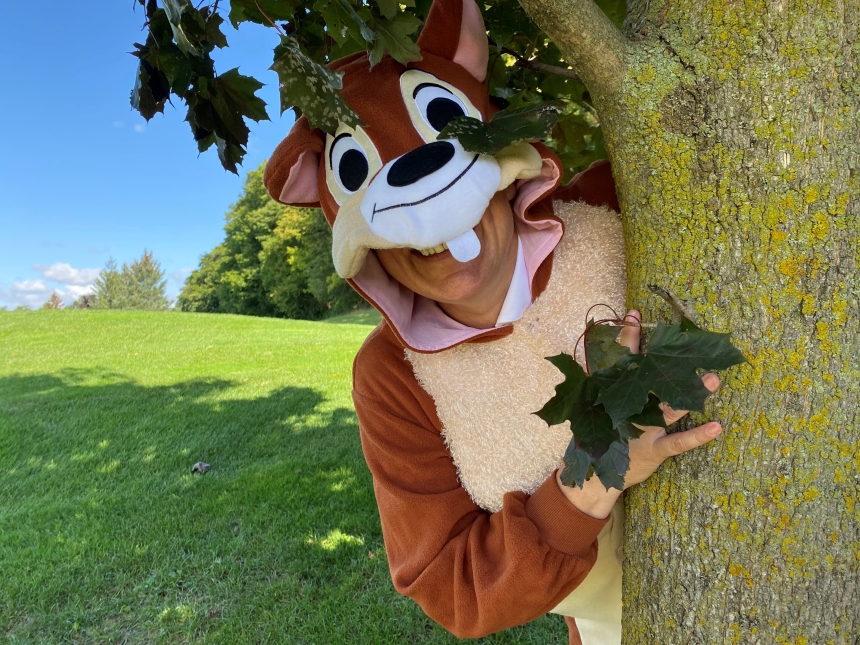 Concert Properties' annual charity golf tournaments in Vancouver and Toronto bring together our valued partners, consultants and suppliers to have fun on the course while supporting a cause that effects the entire real estate industry – the supply of skilled trades. We anticipate having raised over $250,000 this year thanks to the generosity of our sponsors. These funds will benefit four trades training institutions across Canada - the British Columbia Institute of Technology (BCIT), Camosun College, Central Ontario Building Trades and George Brown College. 
This year's "Happyshack" theme paid tribute to two of Hollywood's funniest golf movies, Caddyshack and Happy Gilmore. Both tournaments featured themed games, activity stations and food trucks as well as a certain gopher and its hijinks. As well, our golfers tried their hand at putting with a hockey stick, hitting "closest to the gopher" and driving their ball into a fairway hockey net. 
At both tournaments David Podmore, Co-Founder and Chair of Concert Properties, shared the story of how this commitment to supporting trades training came about. "In the mid 1990s, I met with other industry leaders to address the shortage of skilled trades labour, and each of them agreed to cut a cheque that together funded a new trades training program at BCIT." Podmore subsequently founded the company's annual charity golf tournament as a way to generate these funds on an annual basis. Combined with other initiatives led by Concert Properties, over $4.6 million has been raised by Concert Properties and its corporate partners to date for trades training programs, bursaries and scholarships across Canada since 1995. This is in addition to the company's $7.5 million donation  last year for BCIT's future Concert Properties Centre for Trades and Technology. 
"Concert Properties' history of giving back to communities was one of the reasons I joined the company, and these golf tournaments – my first with Concert Properties – really demonstrated that to be true. It was so encouraging to see those in our industry willing to step up and donate much-needed funds towards addressing a longstanding skilled trades shortage," said Christine Bergeron, President & CEO. "The funds raised this year will go a long way towards helping equip diverse members of our community with the skills they need for rewarding careers in the construction industry." 
We are tremendously grateful to the many volunteers and to the following companies for their support at the tournaments in Vancouver on September 7 at the Northview Golf & Country Club and in Toronto on September 14 at the Angus Glen Golf Club.  
National Sponsors: Altus Group, Bird, Bosa Construction, CBRE, McCarthy Tétrault, Nemetz & Associates, RBC, TD Bank, Toro Aluminum and Travelers.
Premium Sponsors: Broccolini, Carma, Dentons, Osler, Roni Group, Scotiabank, Gowling WLG, MCM, Inform Projects and HSBC.
Tournament Sponsors: Avenue Building Corporation, Avison Young, BentallGreenOak, Central Ontario Building Trades, CIBC, Creus Engineering, Cynergy Mechanical, Deloitte, DYS Architecture, Kelson, KPMG, Peterson, RJC Engineers, Sun-Brite, T. Moscone & Bros, Terra Law, TK Elevator, Torlys, Trace Engineering, and Yeoman & Company.
Hole Sponsors: Arcadis, Acera Insurance, AMC Advisors, AWD (Aluminum Window Designs), BDO, Blakes, Boyden, BTY, Coinamatic, Cooltech Air Systems, Delsan AIM, Desjardins, Exp Services, Flynn, Global Drywall, Global Precast, Jack Cewe Construction, JAP, Jawl Properties, JLL, Leader Plumbing, Mainland Shoring, Manulife, McMillian, Midland Appliance, Modern Niagara, Moen, Mott Electric, National Hydronics, Optima Building Systems, Oxford, OZZ Group, Platform, Professional Carpentry, Res Precast, Rogers, Ryan, Smythe, Sustainable Solutions, Totalplan, Trio Roofing, Turner Fleischer and WTW.