Posted on Apr 05, 2023
Corporate Announcement
Rental Apartments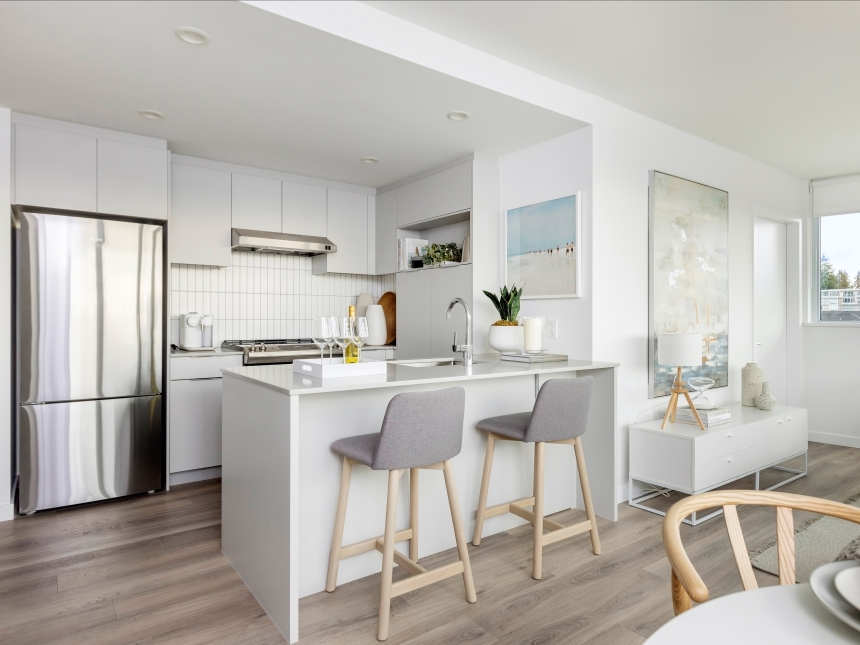 We are proud to announce the completion of 55One in Coquitlam, Concert Properties' latest purpose-built rental building. Residents and their pets have begun moving into the 31-storey building which includes 308 market and non-market rental homes within our Heart of Burquitlam community. These modern new rental homes all feature open concept living spaces and balconies, many of which showcase dramatic mountain and city views.
Through a partnership with CMHC, BC Housing and 43 Housing Society, Concert Properties was able to make 100 homes available at non-market rates. Ranging up to three-bedrooms, these homes are designed to assist families, couples and individuals in the community access more affordable housing.
"55One represents the most recent example of Concert Properties' unwavering commitment to increasing the supply of rental housing," says Kerri Jackson, Senior Vice President, Property Management. "In addition to the market and non-market housing, we are proud to be providing over 20,000 sq. ft. of amenity spaces which includes the entire top level of the building for all residents to enjoy," adds Jackson.
Just steps to the Burquitlam SkyTrain station, the Heart of Burquitlam is a unique master-planned community created in partnership with the YMCA of Greater Vancouver and the City of Coquitlam. The community includes the newly opened Bettie Allard YMCA, vibrant public plazas, park and ride facilities, a city park as well as the company's landmark Myriad condominium tower which is currently under construction.
55One is currently accepting rental applications. To learn more please click here.