Posted on Jul 25, 2023
Charitable & Donations
Trades Training
Blog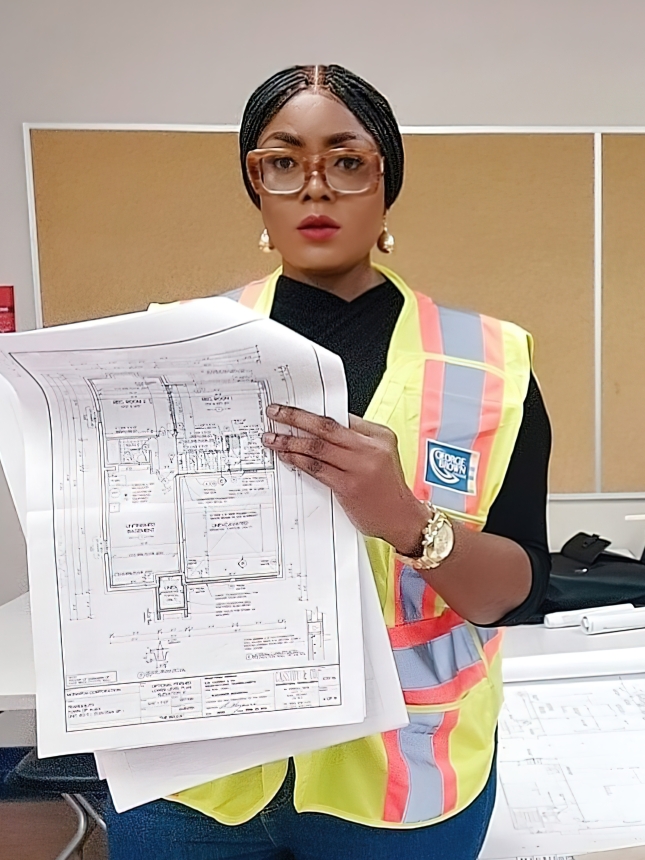 Concert Properties and its industry partners have been providing funding to trades training programs across Canada for over 25 years. We receive many letters from students and graduates of these programs thanking us for the bursaries and financial support that they have received.
A recent letter from a George Brown College student in the Construction Engineering Technician program illustrates the impact that this funding has on the lives of students and their families.
The following is a portion of the letter from student Abiodun Adeleye, used with her permission.
"I am honoured to be one of this year's Concert Properties & Partners Entrance Award recipients. I want to take this opportunity to appreciate your generosity in funding this award. This generosity will allow me to pursue my education at George Brown College.
I migrated to Canada in 2019 with my children when our life was in danger in Nigeria. As a result of my lifelong passion for my dream, I am presently studying [to be a] Construction Engineering Technician at George Brown College. Studying Construction Engineering combines technical skills such as hands-on application, plan reading in practice labs, and theory to help me secure and succeed in a new career as a project manager in residential and commercial construction.
As a single mother, managing my schoolwork and home responsibilities has been difficult. Still, I've managed to maintain high academic achievement by working my time correctly and being persistent, which allowed me to achieve a GPA of 3.9 last semester. Being a project manager will give me a golden opportunity to use my leadership skills and be an excellent organizer to contribute to a construction company, which I will find fulfilling.
The Concert Properties & Partners Entrance Award will relieve me of the financial burdens of attending college, achieving my dreams that I thought I had lost, and making my children proud of me. It will profoundly impact my academic, career, and life goals because I can focus more on my studies. It will give me peace of mind and security to manage my school fees, rent, transportation, books and other expenses.
My educational pursuits would not have been possible without your generous donation to the Concert Properties & Partners Entrance Award. Thanks for establishing the Award at the Centre for Construction and Engineering Technologies. Thank you for supporting me in reaching my fullest personal and professional potential. I am grateful."
Abiodun expects to complete her training in June 2024. Previously, Abiodun managed projects, budgets and documentation at a local government in Nigeria. She believes her skills in organizing, managing resources and personnel and dealing with stakeholders will complement her new training to help her achieve her career goal to work in construction project management.  
"Our longstanding commitment to trades training programs stems from our core principles, including giving back to the communities where we work, and creating jobs and using skilled construction union labour," said David Podmore, OBC, Chair, President & CEO of Concert Properties. "Motivated and skilled tradespeople like Abiodun will help address the ongoing shortage of skilled tradespeople that the construction industry is facing in Canada. We are proud to support hardworking students like Abiodun on their journey to diverse and rewarding careers in trades."
As of December 2022, Concert Properties has provided $824,500 in funding for bursaries and financial awards at George Brown College in Toronto, and together with our partners, we are committed to donating another $90,000 this year to support students like Abiodun build their careers in trades.