Posted on Jan 31, 2023
BCIT Funding and Sponsorship
Trades Training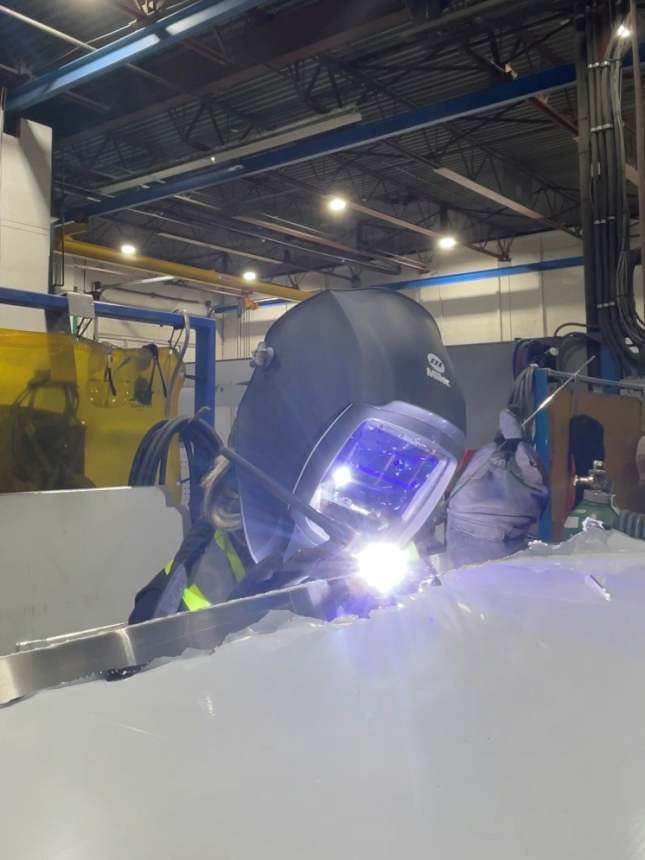 We regularly receive letters from trades students and graduates thanking us for our bursaries and financial support of trades training programs across Canada.
A recent letter from a British Columbia Institute of Technology (BCIT) Trades Discovery for Women Program graduate brought home the impact that this support can have on a student's experience in school, and in their subsequent career. Following is a selection from the letter, used with permission from graduate Monique Song.
"My name is Monique Song. I attended Trades Discovery for Women Program in the summer of 2021. During this course, I discovered my passion for working with metal. Eventually, I decided to apply for the metal fabricator foundation at BCIT.
There was almost half a year until the next foundation program began. I was lucky enough to get a job in sheet metal in the interim. Utilizing the knowledge I learnt in Trades Discovery, I learnt very fast on the job and was praised by my supervisor as a "superstar apprentice".
In March 2022, I returned to BCIT for the metal fabricator foundation course. I'm now a welder fabricator working full-time at a specialty shop in the Lower Mainland. My three-month probation review turned out very positive, and my performance was at the top among all new employees at the same entrance level. I would attribute this success to your help. Your generous funding helped me start my job with the necessary equipment like a welding helmet and basic hand tools and helped me through the first month of rent since I had to relocate to be closer to this fabrication job.
There are many people like me who didn't grow up with a handyman father, who grow up in the city, sheltered. We didn't know how to use tools or how to fix things, let alone know that there is a career option in the trades. I was one of the "lost children" who couldn't see their worth in society, who asked "what's the use of me?". A brief introduction to the trades made me realize how fulfilled I felt after doing something with my own hands. I knew I wanted to be a tradie. I just didn't know which trade.
In my current job, I not only use fabrication knowledge, but also welding, joinery, sheet metal (HVAC), automotive and heavy-duty mechanics. Wonder how I was the only one in the shop who detected the hydraulic leak and fixed it? It was the brief exposure to a wide range of trades in the Trades Discovery for Women Program.
The intrinsic motivation this program gave me was also impactful. I was the one making the decision to join this specific trade. No one else was forcing me to do any one trade. When the motivation comes from inside, there's a deeper sense of ownership. I not only work hard but most importantly, enjoy every moment of it.
I am forever grateful for the opportunity to make this positive shift in my life. And I can't wait to get my Red Seal one day. Because of you, I am able to introduce myself loud and proud to anyone I meet: "Hi, I'm Monique, I'm a fabricator!"
Concert Properties has provided $10.8 million in funding to BCIT over the past three decades. This includes helping students like Monique, supporting the recent Jill of All Trades workshop for high school students, and donating $7.5 million to BCIT for the Concert Properties Centre for Trades & Technology.